Biotech BTS (SAF Technology) is the perfect solution for small and large-scale projects, where the population exceeds 25 people.
From housing developments right up to larger commercial applications including hotels, schools, offices, and industrial situations.
Wastewater from the Building flows through the Sewer-line into the Sewage Treatment Plant
STEP 1
Incoming wastewater is received in the primary settlement zone which has two (2) purposes
• To remove the majority of the settleable material
• To store the majority of this material (primary sludge) along with humus sludge until it is periodically dislodged diffuser.
STEP 2
Flow from the primary zone passes through a built-in impingement pre-filter that prevents suspended solids from entering the biozone. The biozone contains a number of sections which contains a number of sections with loose plastic media. The high surface area of the media encourages the growth of the bacteria and other organisms (biomass) which treat wastewater.
STEP 3:
Air is introduced below the media, by the means of above-ground blowers. The air fulfills the requirements for oxygen and also scours the media to remove excess biomass.
STEP 4:
Treated wastewater & excess solids are then transferred into the humus settlement zone. Here, the humus solids settle to the bottom of the tank while treated water is discharged at the top. Heavier solids are recycled into the primary zone.
STEP 5
Treated (final) effluent leaves the plant via the dipped outlet.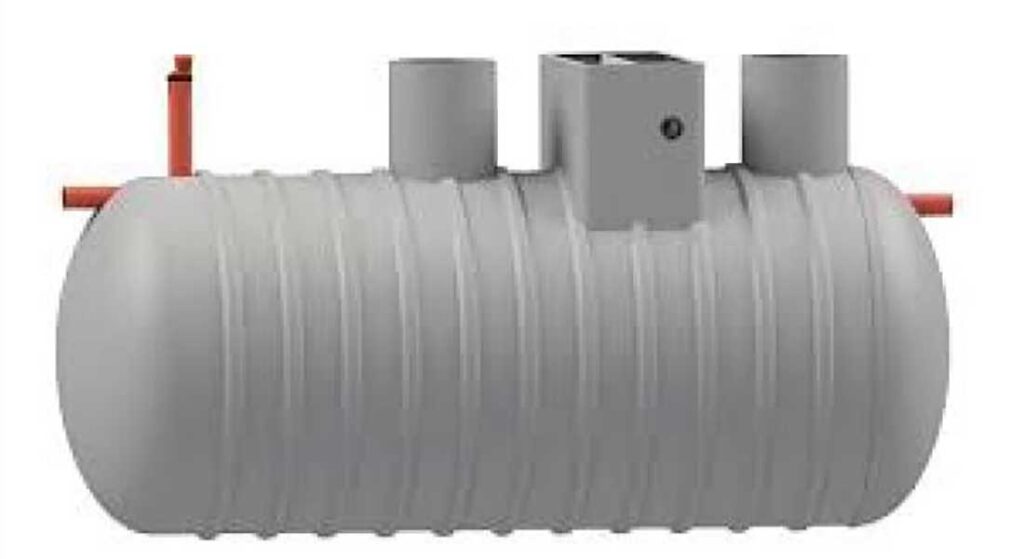 UNRIVALED PERFORMANCE
• Manage organic and hydraulic load variants
• Reduced carbon footprint
• Bespoke solutions to meet effluent requirements
SMART INVESTMENT
• Excellent performance-cost ratio
• Low Maintenance
• Adaptable to managing seasonal fluctuations
COMPACT AND DISCREET
• Minimal visual impact on site.
• Bespoke Kiosk to house electronic equipment.
• Silent and odorless operation
BUILT TO LAST
• Highly efficient blowers and aeration legs.
• Reliable filter design
• Durable GRP shells