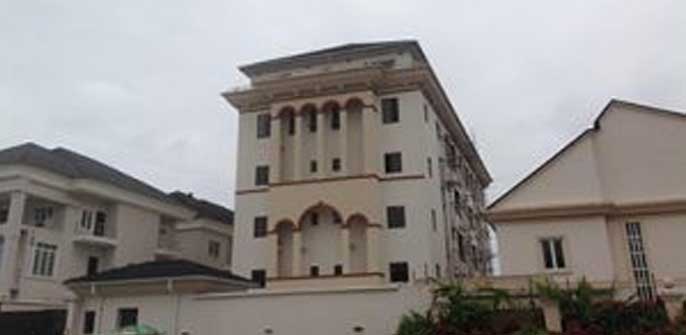 LUXURY APARTMENTS IKOYI
PROJECT OVERVIEW
Biotech BTS Sewage Treatment Plant, Grease Trap & Final Effluent Pump Station
STANDARD OF TREATMENT
Treated effluent to meet:  20:30:20 BOD:SS:NH3 respectively.
APPLICATION
Mini Estate Residential Development
BENEFITS 
Very Low Maintenance
Easy To Operate
No Chemicals Required. 100% Biological System
Free Training for the Client's Appointed Representative
Top-notch Local After Sales Support
Biotech BTS Plant offers treatment better than a 20mg/L BOD:30mg/L SS: 20mg/L NH3 effluent quality standard.
Biotech SBR Plant is designed to have a minimal visual impact on site location due to its total underground installation. Above-ground option can also be beautifully cordoned.
Quiet, odourless operation which is assisted by a compact design
Offers superior technical performance offering real value for money without compromising on quality
competitively priced product for the duration of its over 35years lifetime
Proven track record and over 113,000 installations globally.