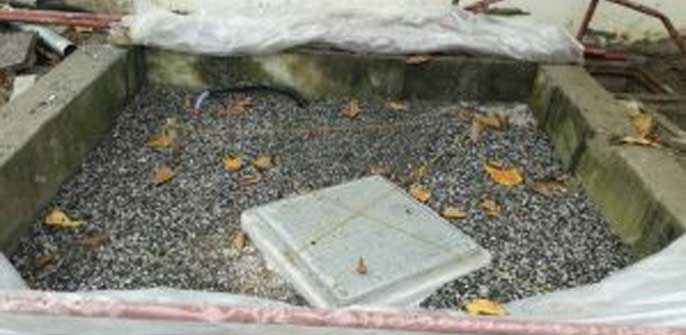 BIOTECH BTA SEWAGE TREATMENT PLANT FOR A LUXURY BUILDING AT VGC
Project Overview
Biotech Solution is to design and commission one of our well established range of BTA 20 sewage treatment plant for a Luxury Building, at VGC, Lagos.

Biotech Solution has designed the BTA range to have a minimal visual impact on site location. This includes complete below ground installation and a quiet and odourless operation which is assisted by a compact and innovative design.
The Biotech ASP offers superior technical performance at a competitive price, offering real value for money without compromising on quality. The on-going maintenance and running costs for the ASP are extremely low as well as having a better than average emptying frequency. This provides an overall competitively priced product for the duration of its lifetime.
The Biotech BTA range consists of a state of the art GRP/HDPE durable, high strength structure and includes remote or integral blower housing. The adaptable design offers the availability of an integral pumped system, deeper inverts (with supply of a standard extension kit), choice of pumped influent or effluent and is suitable for discharge to ground or watercourse (subject to discharge consent).
How the Biotech BTA Sewage Treatment Plant Works
The Biotech BTA range comprises of a single tank, within this tank there is an inner central bio-zone chamber and an outer settlement zone. Sewage enters and leaves the treatment plant through the following.
Step 1
The plant accepts and treats the incoming sewage in the central bio-zone chamber, with use of the extended aeration principle.
Step 2
A simple coarse bubble diffuser, housed in a draft tube, introduces the air that provides the oxygen to the bacteria, which then treats the sewage.
Step 3
The bio-zone then retains the mixture of sewage and bacteria until the level of treatment has been achieved.
Step 4
The treated effluent then enters the settlement zone where settlement takes place. The settled solids are drawn back towards the draft tube, with the diffuser in it, and are returned via the airlift principle to the bio-zone for further treatment.
Step 5
The treated (final) effluent subsequently leaves the plant over a weir, at the outlet level, that extends around the circumference of the tank. The movement of the fluid through the whole system is by gravity displacement. The option for an integral final effluent pumped discharge is available.