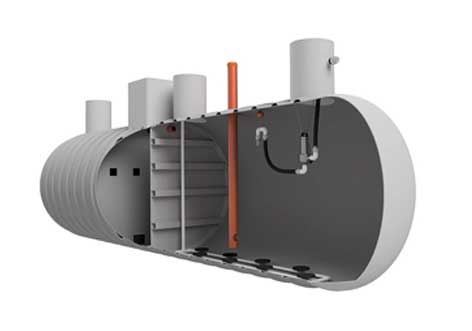 How does a sewage treatment plant work?
If you live in an area which is a little off the beaten track and are looking to purchase or have just purchased your first sewage treatment plant, you may have questions about how sewage treatment systems work. In this article we discuss the functional operation of the treatment process and provide some hints and tips to better inform you on what is required from the perspective of the environmental protection agency (EPA).
However, before we go into the detail on how you can ensure cleaner, more environmentally friendly effluent from your domestic sewage treatment plant or larger tanks, let's take some time to answer some of the other fundamental questions surrounding wastewater treatment.
Why is sewage treated?
Sewage treatment is a process that is followed for the purification of used water that is often rich in contaminants. The treatment process is followed so that treated wastewater can be safely returned to the water cycle as environmentally friendly effluent. Sewage treatment usually involves three main stages known as primary, secondary and tertiary water treatment.
What is a sewage treatment plant?
Sewage treatment plants are an essential aspect of sanitation and water infrastructure. They are installed to collect wastewater from residential buildings or commercial properties that can not connect to the main sewage network, and then treat it to remove contaminants and purify organic matter.
Discharging the treated effluent to groundwater in safe and environmentally friendly manner, is a keystone to adhering to the EPA regulations and to protecting public health.